New Stena Line Route from Hanko to Nynäshamn (Stockholm)
Last Updated
---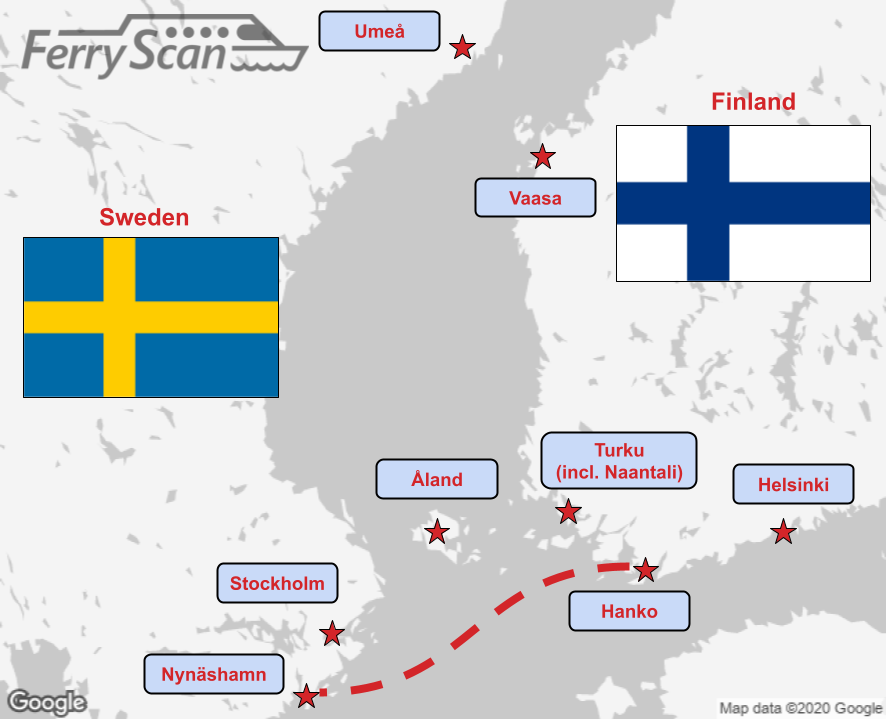 In early 2022, Stena Line began a new route between Hanko, Finland and Nynäshamn, Sweden. The route connects both countries' capital regions together with ports that are not as busy as those in Stockholm and Helsinki, making it more convenient for drivers.
A vehicle (or motorcycle) is required to book the Hanko-Nynäshamn route. The route begins with daily departures in the evening, though if there is positive feedback we are sure Stena Line would add more departures. Since this route has a focus on cargo, we would recommend looking at the Turku-Stockholm and Helsinki-Stockholm routes if you are interested in a more interesting passenger experience.
Trip Details
As of autumn 2023, the route between Hanko and Nynäshamn is operated by two ships: Urd and Stena Gothica. There is a single overnight departure in each direction. The trip is a comfortable 12-13 hours, mostly traversing the Finnish archipelago.
| | |
| --- | --- |
| Trip Length | 12 Hours |
| Trip Frequency | Once daily (overnight trip) |
| Ferry Operator | Stena Line |
| Ships | Urd and Stena Gothica |
About Hanko
Hankö is located approximately 120km west of Helsinki and 150k east of Turku. Hanko is on the most southern tip of Finland. Hanko is a small town and is preferable for cargo operations because all other ferries to Finland from Sweden come to Turku or Helsinki, which are both large cities with a lot of traffic.
About Nynäshamn
Nynäshamn is a large port located 55km south of Stockholm. From Nynäshamn, it is easy to go onwards to southern Sweden, Copenhagen, Gothenburg, Oslo etc. Nynäshamn has cargo ferry connections to Latvia, Poland and Gotland.