Booking the Visa-Free Cruise from Helsinki to Saint Petersburg 2023
Last Updated
---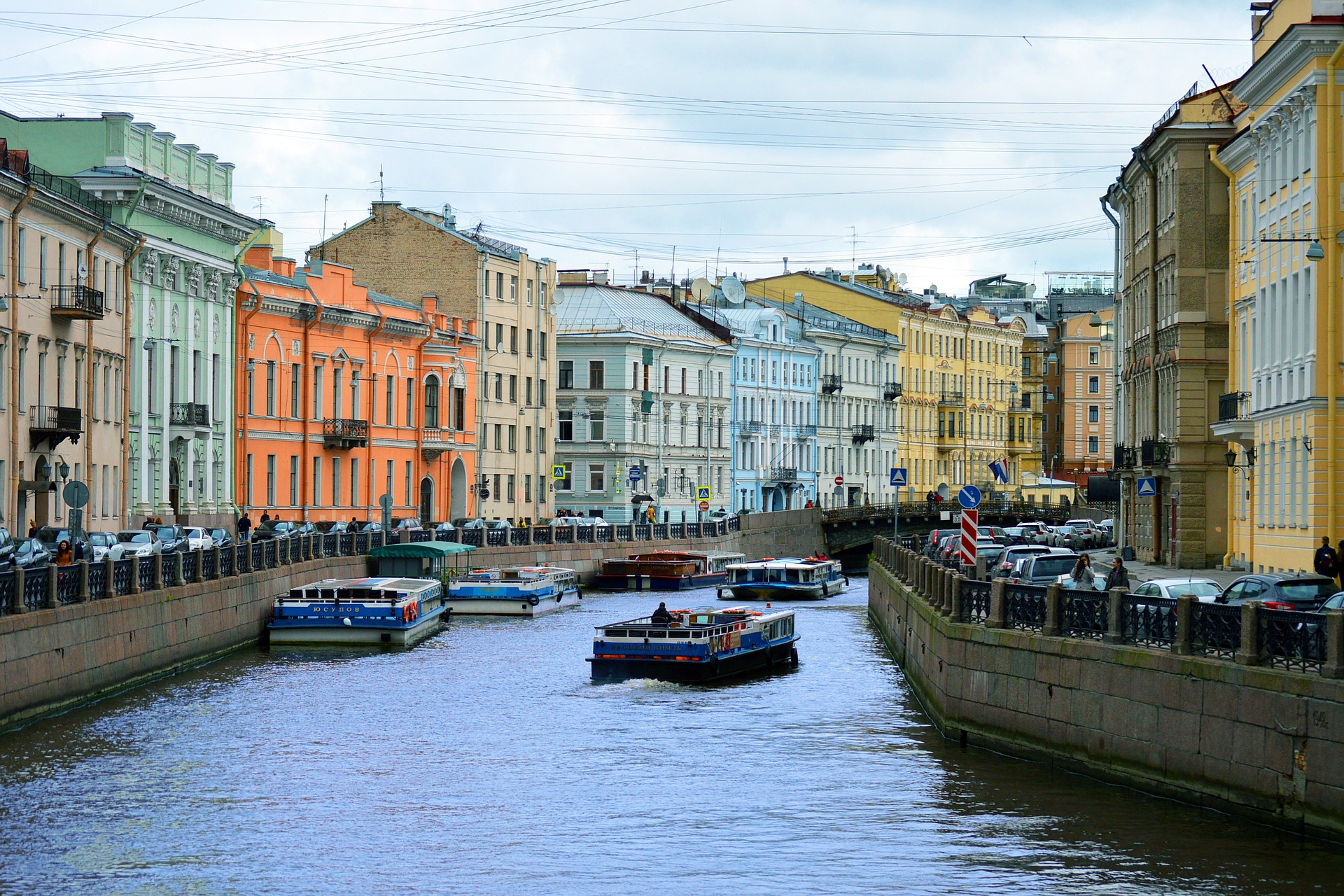 If you are in Helsinki and have a few days to spare or have always wanted to visit Russia, you can visit one of the most fun cities in Russia, Saint Petersburg. You won't regret it and you'll be planning your next trip on the ferry back! Saint Petersburg boasts many wonderful restaurants (with delicious food from around the world), exceptional museums (including huge art museums boasting precious art from around the world), a fantastic metro system, and plenty of nightlife. You'll find beautiful Russian orthodox churches, countless historical monuments, and soviet era murals that blend a rich history with modern convenience.
If the country you have a passport from and Russia don't have a visa free agreement, there is a visa free option available for you to visit the Russian city of Saint Petersburg! You can go to Saint Petersburg for 72 hours max (otherwise you'll be deported and banned for 5 years) and you must book a very specific itinerary. If you live in a European country, China, India, Japan, Malaysia, Turkey, Saudi Arabia, Qatar, Mexico, or Indonesia, chances are you can get a eVisa, and you can read more about that here. If you live in the United States, United Kingdom, Australia, or Canada, or anywhere else that requires a visa but want to visit Russia for a short period of time, this guide is for you!
There is one cruise ferry company with which this visa free option works for Saint Petersburg, St Peter Line. Here's how it works:
1. Book Ferry to Saint Petersburg with St. Peter Line
Book a ferry to/from Saint Petersburg with St. Peter Line. You must arrive to Saint Petersburg by ferry, and depart also by ferry. The most common trips are Helsinki-Saint Petersburg-Helsinki, although sometimes it is possible to also do Helsinki-Saint Petersburg-Tallinn. St. Peter Line structures their sailing schedule around the visa-free rules.
Search Trips Here
View Timetable Here
2. Book Mandatory "City Sightseeing Tour"
You will need to book a mandatory "tour" with St. Peter Line, as part of the rules set by the Russian Federation. The cheapest is the city bus tour called the "city bus shuttle service" - it leaves from the terminal after you arrive in Saint Petersburg after immigration. This basically drops you in the center of Saint Petersburg from the passenger ferry terminal (Morskoy Vokzal). This is best if you'd like to explore the city on your own, however there are other more organized tours offered by St. Peter Line.
3. Book Approved Accommodation
If staying overnight, you will need to book a St Peter Line affiliated hotel as well. They are the tourist agency hosting you, and therefore are responsible for you. There are a list of approved hotels which you can book through St. Peter Line.
The schedule of M/S Princess Anastasia is setup, such that you can generally choose to stay in Saint Petersburg one day (arrive in the morning, depart that evening), or two nights (arrive in the morning, depart in the evening two days later). While we don't recommend the one-day option because the city is too big for only one day, it is possible to do this. In this case, you wouldn't need to book any accommodation.
4. Enjoy Saint Petersburg
See the sights, enjoy yourself, but make sure you get on the ship to go back to the European Union! Leave enough time to comfortably reach the port in time for the departure. By all means, be sure to leave Saint Petersburg within 72 hours of arrival through passport control.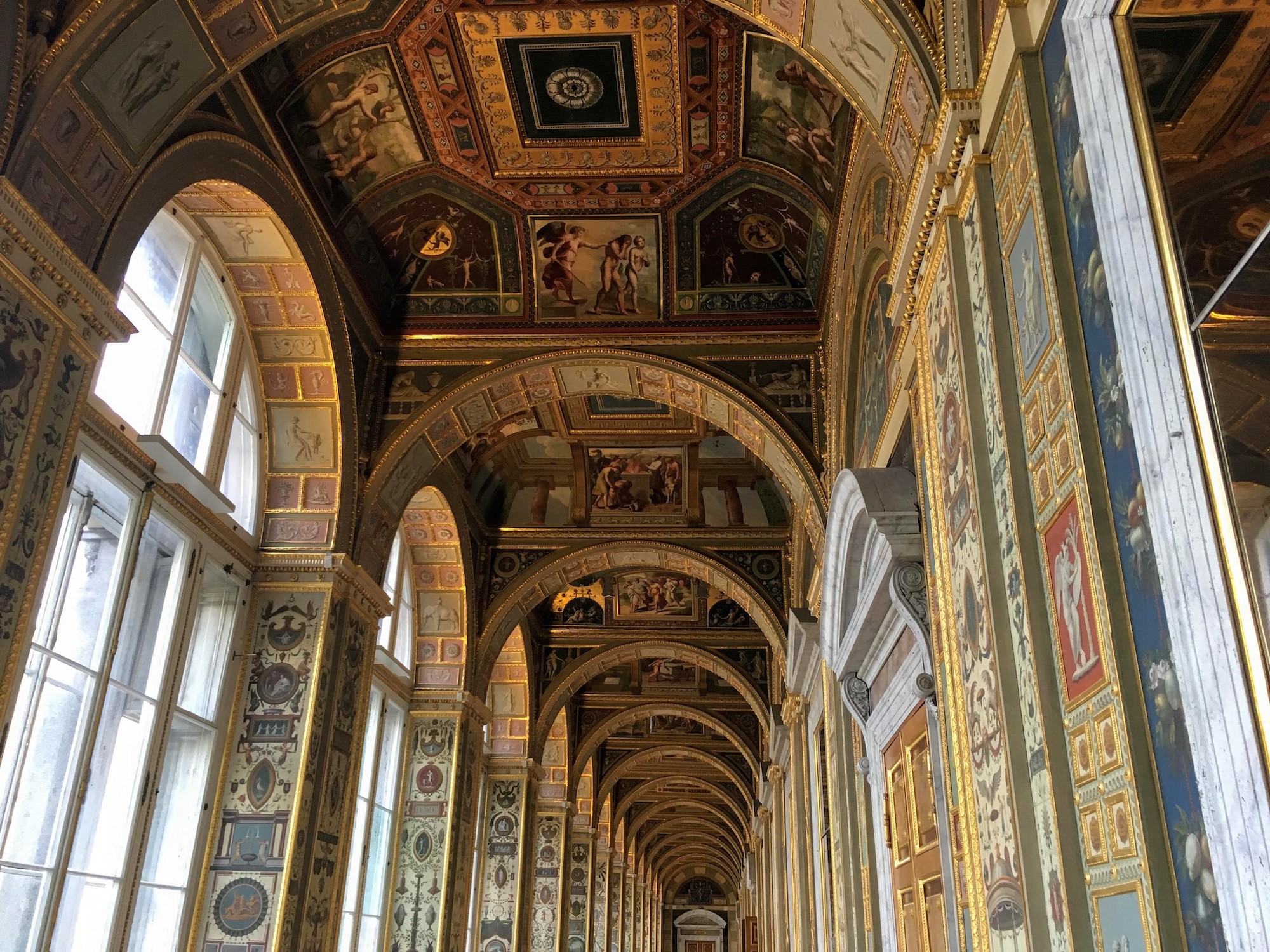 Sample Schedule
To make this experience clearer, a sample schedule of your trip to Russia will look something like this:
If your trip leaves at 19, be safe. Arrive at the ferry at the ferry terminal in Helsinki at 17:30. Don't forget your passport!
Pick up your ticket at the window inside the terminal, and then leave Finland through exit immigration on your way to the trip.
Walk to the ship.
Find the place you are staying on the ship and enjoy your trip!
Leave the ship at 9:15-9:45 (there can be long lines to leave)
Go through immigration and make sure you get a migration card
Hopefully you'll be in the Center of Saint Petesrburg by 10:30 to 11!
The bus will leave when everyone is onboard, you can see what you like and then go to the hotel.
At the hotel, you will need to get an accommodation registration slip that confirmed you were registered with the local government migration agency.
Keep the migration card you received at immigration and your accommodation registration safe, you will need them both when you leave!
Enjoy your time in Saint Petersburg! Visit the Hermitage and other sights around Saint Petersburg while you're there.
On the day you leave Saint Petersburg make sure you get to the terminal a few hours before departure.
You will go through exit immigration to leave Russia, make sure you have your passport, migration card, and accommodation registration slip.
After you're back on the ship enjoy your trip back to Helsinki or Tallinn!
Ready to Begin?
You can start looking today for your visa free trip to Russia here on FerryScan. We currently do not support booking visa-free trips end-to-end, but once you find the trip you like you can contact us and we will work through the process with you and make the booking on your behalf! For those traveling with a visa/passport for the Russian Federation, we can take your bookings fully on FerryScan itself.
Search Trips Here
View Timetable Here